Trade Show Magician
Orlando Florida
Magic by Jerry / ph. 407-282-1964
Jerry Darkey : Orlando FL. Magician
Where it all started.....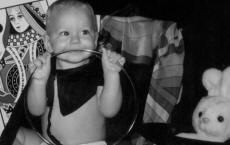 As a boy my father would take me to Colon, Michigan" The Magic Capital of the World. "Where we would attend the Abbott's Magic get together. The two of us would spend the days sharing the love and art of illusion.

My father bought me my first magic trick "The Coin Case" it's a vanishing and reappearing coin. I share my fathers enthusiasm for the history and entertainment of magic. From that one trick I went on to learn and incorporate magic into a talent to perform for others. I have learned many fascinating magic effects and stage illusions, but I still hold a special place in my heart for the coin case....for it reminds me of my father and the good times we shared and spent at the town named Colon Michigan.
Promo Clip & Letters of recommendation
Questions and Answers about trade show magician Jerry Darkey
Photo Gallery Helpful Orlando Trade Show Links
Helpful Las Vegas Trade Show Links
email [email protected] phone. 407-282-1964
Check out my original web site www.magicbyjerry.com
This Web Site was is maintained by www.cocoavillagepublishing.com Orlando, Florida
Thank You for visiting, and if you note a persistent discrepancy please inform [email protected] the location (URL) and problem.